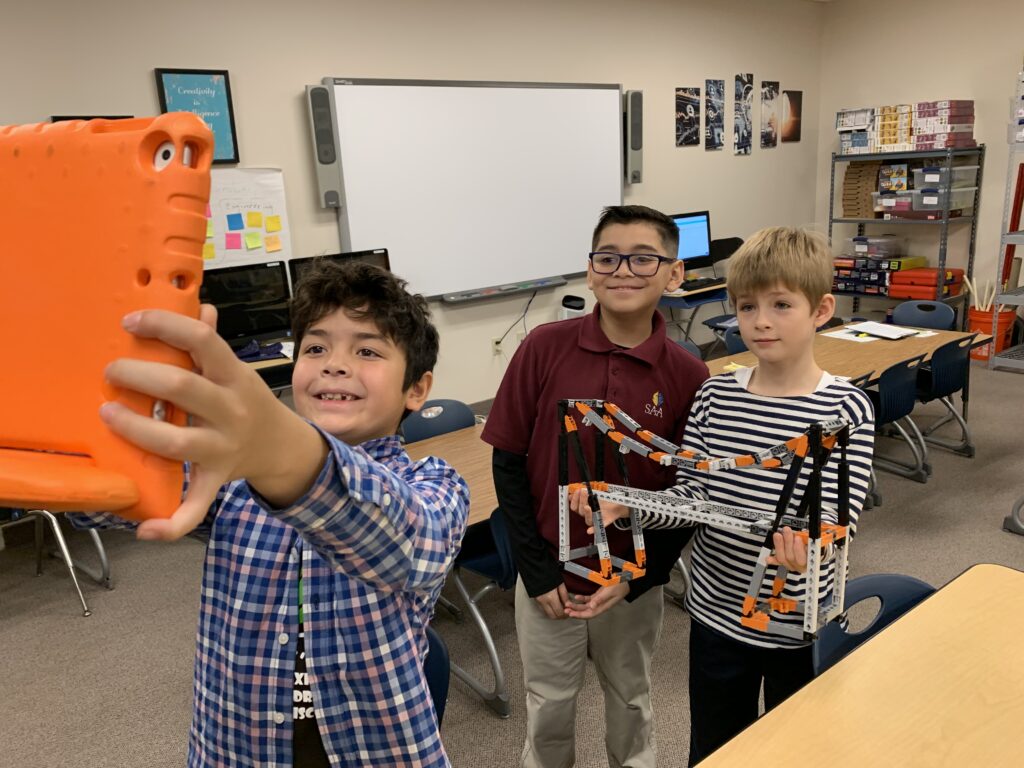 Spencerville Adventist Academy has been awarded the National Certificate for STEM Excellence, which recognizes school campuses for their commitment to and growth in teachers' implementation of 21st Century and STEM strategies. SAA is dedicated to offering STEM where Science, Technology, Engineering and Mathematics are taught as an integrated learning model based on real-world applications. Our STEM-focused curriculum is offered to students in all grades, and empowers life-long learners and provides an inclusive learning environment that fosters independent thinking in an emerging global community.
High School STEM Certificate Program
SAA has developed a rigorous and unique program of student emphasizing the core areas of mathematics and science with an infusion of technology and engineering. The STEM Certificate Program is available to high school students entering his or her 10th grade year through an application process. Students enrolled in the STEM Certificate Program will complete additional STEM requirements throughout their high school career and, upon completion, will receive a STEM Certificate in addition to the standard Preparatory Diploma at graduation. 
Within the STEM program, there is an emphasis on critical and creative thinking in all academic coursework. 
STEM Certificate Program Application Process
Students apply at the end of their Freshman year.

Students should have a B average in Science and Mathematics during Freshman year.

Students submit a 250 word essay of why they would like to be considered for the program.
STEM Certificate Program Completion Requirements
$250 Annual Fee

Four (4) mathematics credits and four (4) science credits during four years in high school

One (1) credit of STEM Electives offered at SAA or any pre-approved and acceptable alternative from an accredited institution.

A minimum of 80 hours internship at a university, STEM industry, or STEM enrichment program

Half (0.5) credit of visual arts, graphics design, or other approved art class.

One (1) credit of STEM Project-Based Learning classes taken over two years.

A grade of B average in all STEM classes.

Completion of core requirements for college prep diploma.

Twenty (20) hours of STEM-related community service credits.