Established in 1943, Spencerville Adventist Academy continues to be of service to the greater Washington D.C. metropolitan area by providing college prep education for grades Pre-K through 12th in a state-of-the-art facility with certified experienced educators whose desire is to make a difference in the lives of all children. We accept students of all faiths although we are owned and operated by the Seventh-day Adventist Church.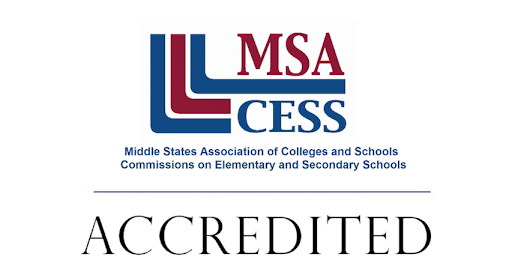 Spencerville Adventist Academy is accredited by the Commissions on Elementary and Secondary Schools of the Middle States Association.

The Middle States Association is a worldwide leader in accreditation and school improvement. For over 125 years, Middle States has been helping school leaders establish and reach their goals, develop strategic plans, promote staff development and advance student achievement.
Mission
We provide "a distinctive Seventh-day Adventist Christian education
preparing the whole person
for service to God and man and for eternal life."
Values
Spirituality — students are nurtured in a vibrant spiritual environment where Christ's character is emulated.
Excellence — We educate the "whole person" balancing the mind, body, and spirit.
Service  — Our students develop an attitude of compassionate service toward their community in a manner that expresses their love for Christ.
Vision
We want to be chosen by constituents and community for our strong spiritual emphasis, outstanding academics, deep commitment to service, and sound physical plant, and because we are convicted of our mission and true to our values, we will BROADEN our reach by being
spiritually focused on transforming and converting hearts, making spiritual connections in every class and taking advantage of teachable moments to convey spiritual concepts.
Reaching out and serving as a light to those around us in the community. Offering an outstanding academic program, challenging our students and stimulating a genuine love of learning. Adhering to a sound financial basis of operations, with additional funds available each year to fund future contingencies. Developing a student body that is friendly and accepting and demonstrates respectfulness of each other and adults. Educating the "whole person" (physical, mental, and spiritual), by offering a variety of extracurricular activities while teaching the importance of balance. Never losing our focus on mission and on the need to make all major decisions with an awareness of their long-range impact on our mission and values.